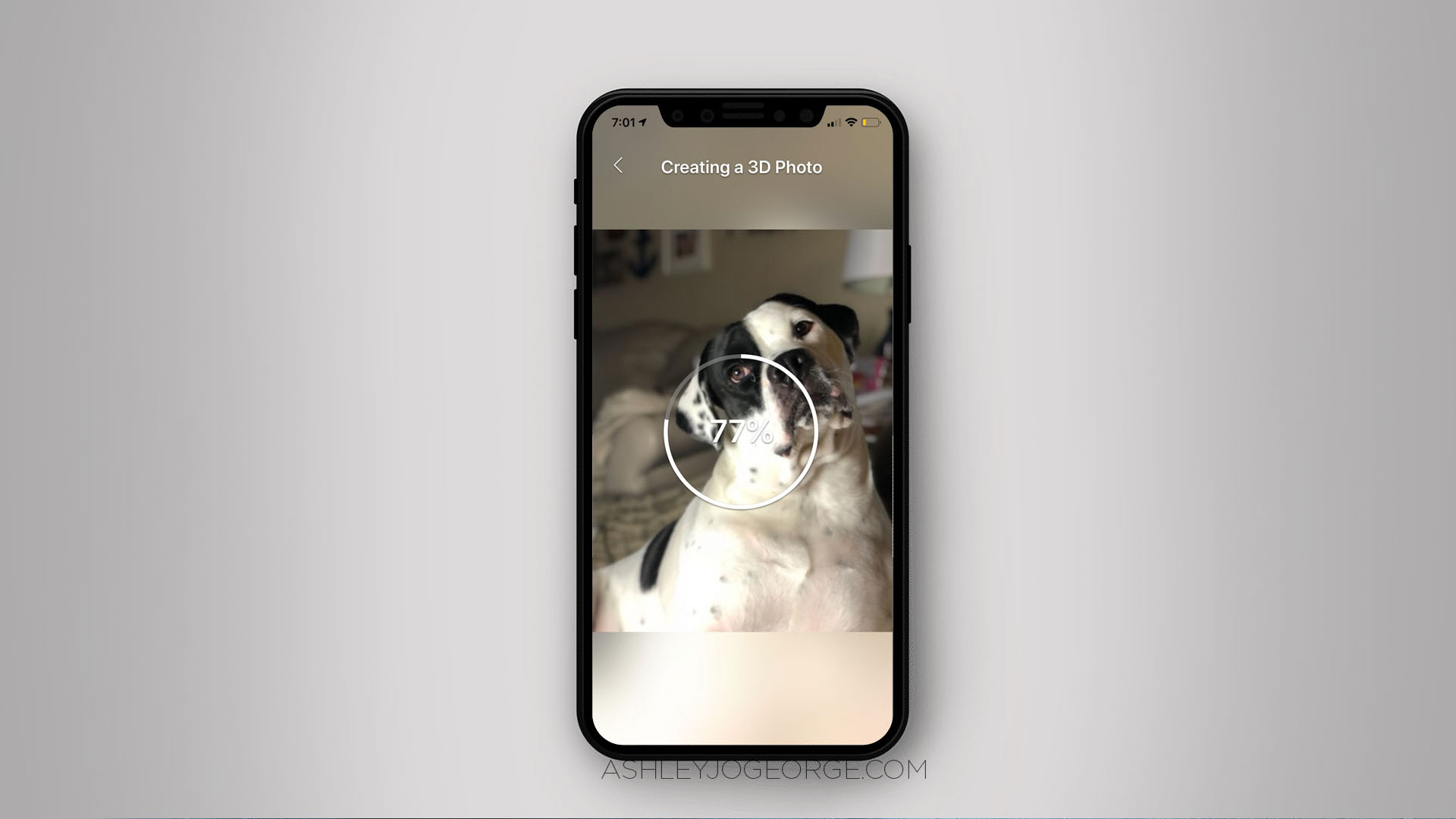 It's Time To Play!
This is the day I celebrate my insanely expensive purchase of the iPhone X. That beautiful dual camera is making today's launch of Facebook's 3D pictures possible. ??
I couldn't resist posting my first 3D photo as fast as possible, so my dog Charlie, who loves the camera and will be found posing at the ready made the cut.
Okay, okay, now that you've looked at mine, you want to know how you can get your dog's cute mug on Facebook as quick as possible right?! The instructions are below! Get to it! Tag me @ashjogeo on facebook.
Requirements
ONE
You have to have an iPhone that has Portrait Mode and dual cameras. This is going to be your iPhone 7+, iPhone 8+, iPhone X, iPhone XS, and iPhone XS Max. Any other models are not compatible right now.
TWO
On your phone, you must go and like the Facebook 360 Page. Once you like the page, force quit the app and then reopen it.
Step One
Write a new post.
Click on the text box as you normally would to write a regular post. Don't click on the photo button as it will take you to your photos.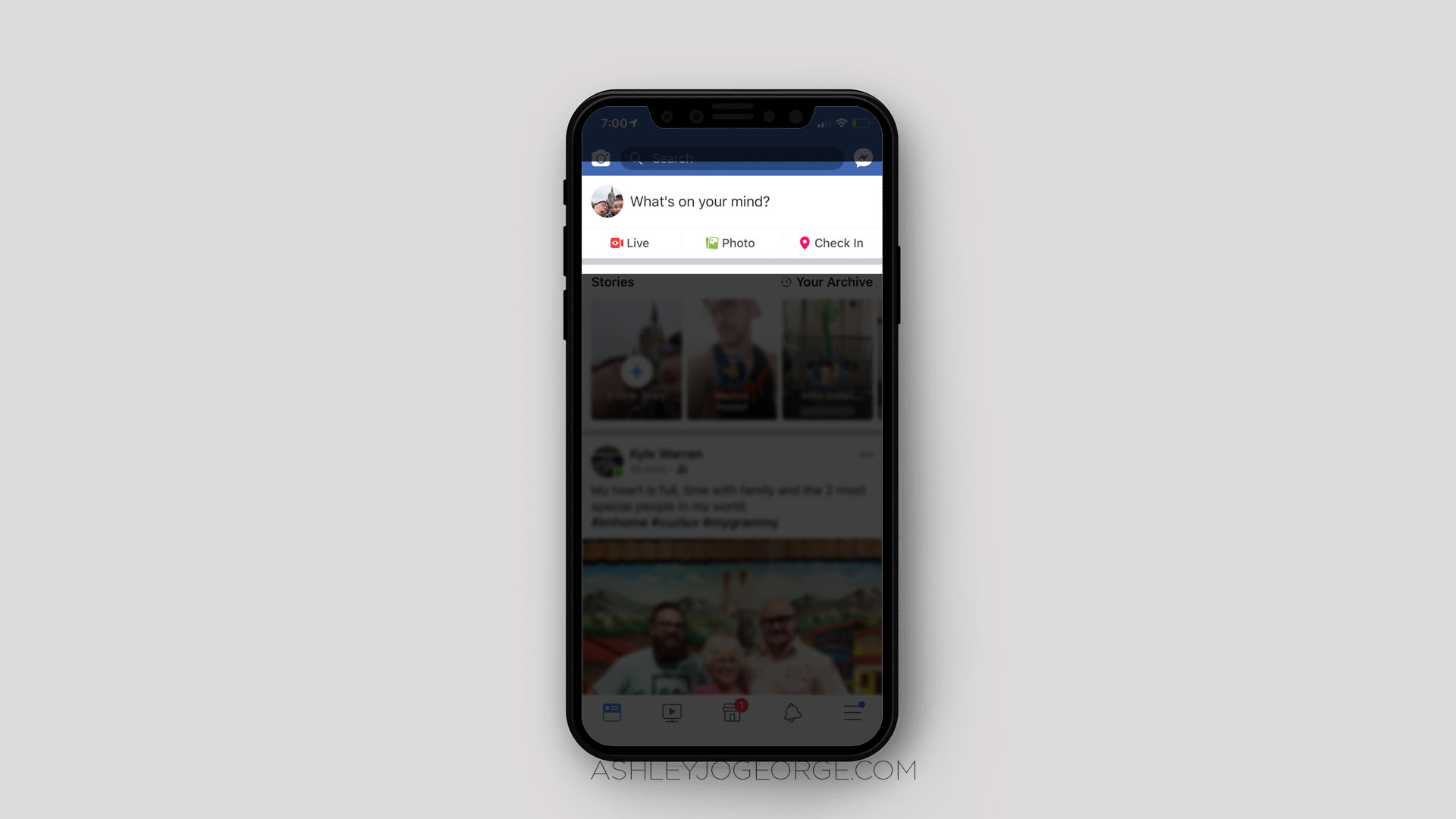 Step Two
Add photo, then click on 3D photo.

Make sure to look for this icon when selecting your choice. The other 360 option is for a 360 panoramic photo that has been out on Facebook for a while.
Right now, since it's new, it will most likely be your first option. If it's not simply scroll down in the list of choices that pop up, it moves to about the sixth or seventh placement in the list.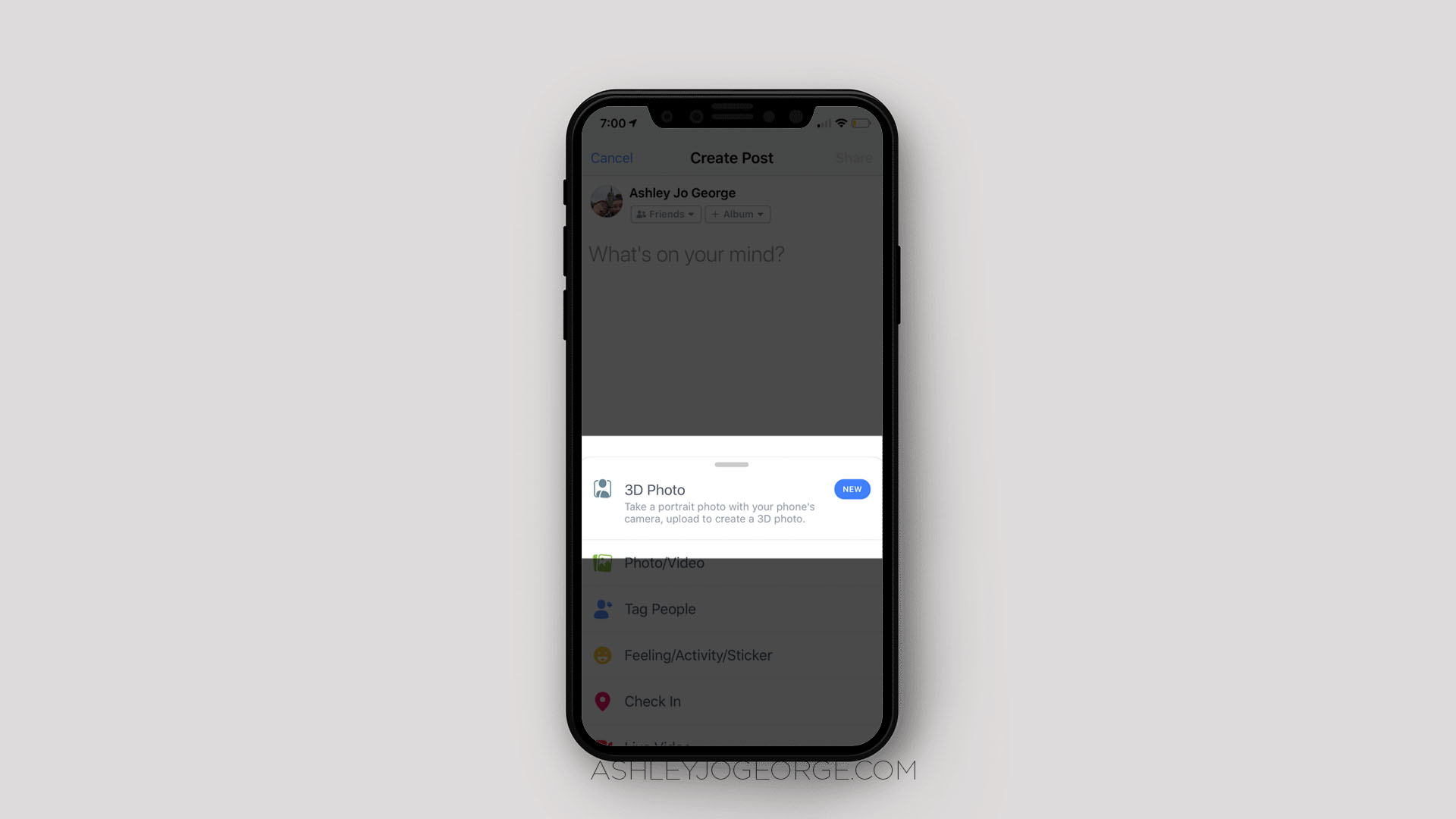 Step Three
Choose your photo and let it load.
Once you choose your photo you will see a load animation that will lead you to your 3D photo. If you don't like the photo you chose simply hit the back button and choose a new photo.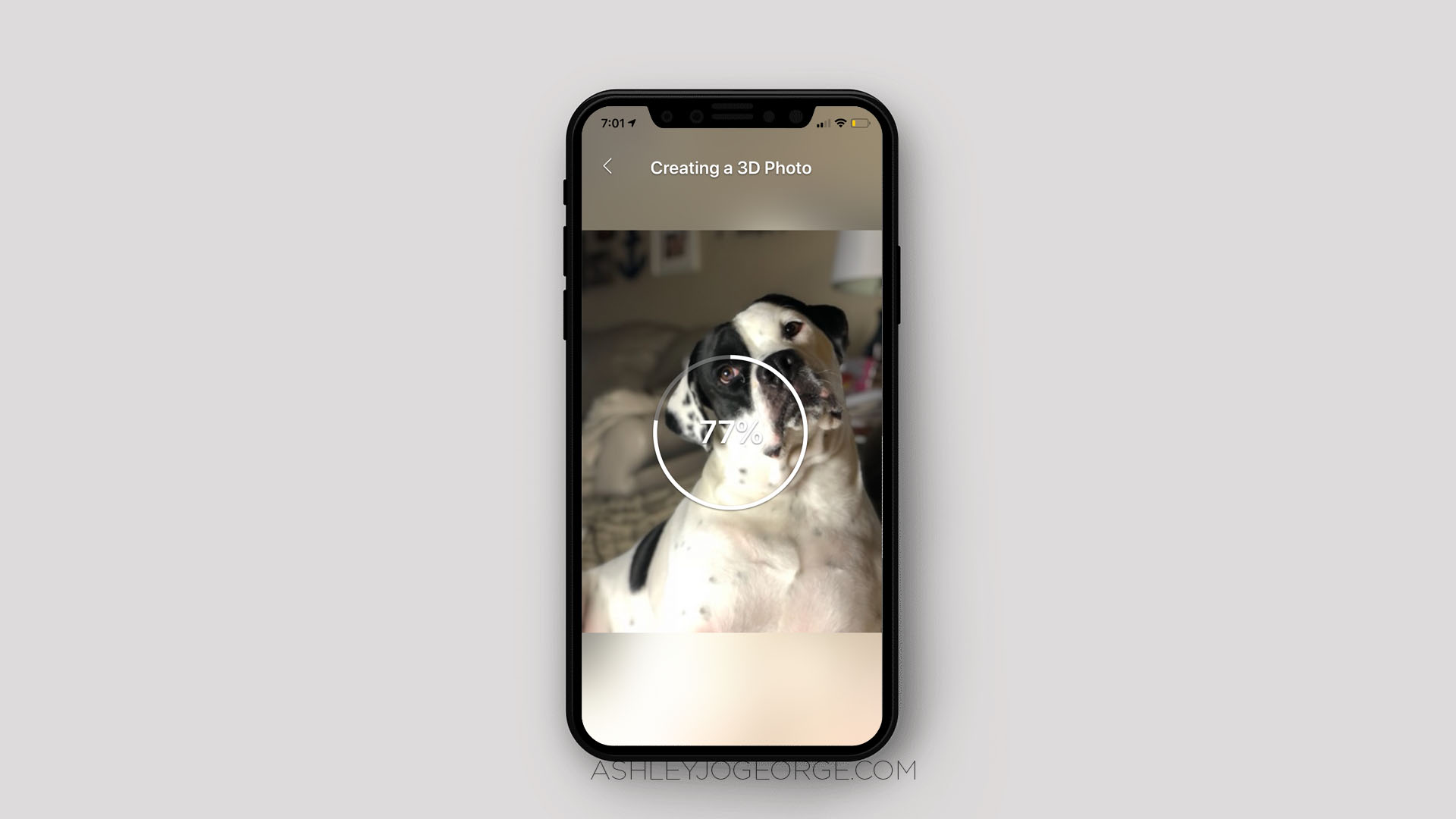 Step Five
Hit the next button.
Once you are happy with a chosen image, you will need to hit the NEXT button to continue the process.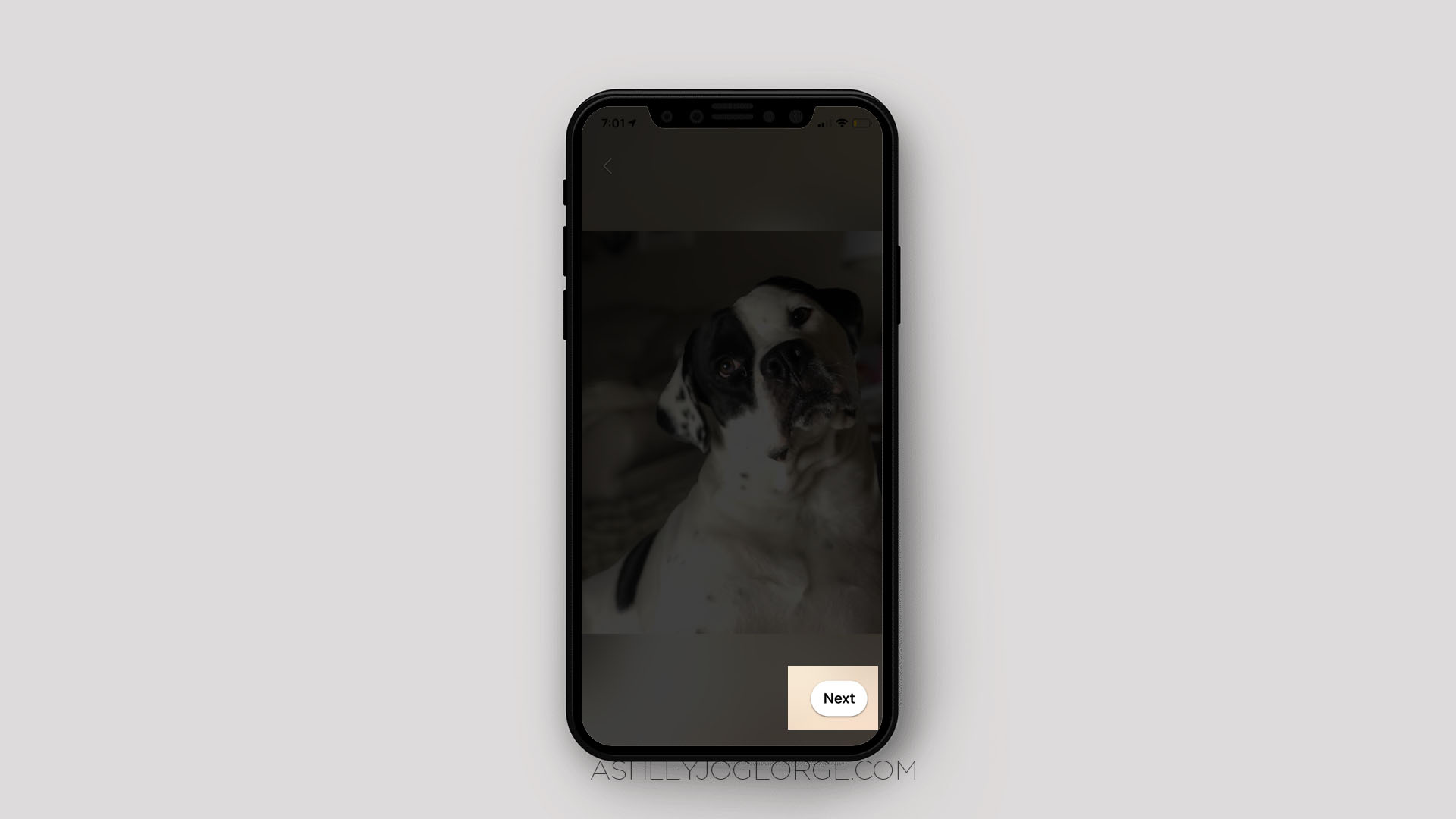 Step Six
Write your comments and post.
Once you hit next, you should be back to a more familiar Facebook interface. Here you just write your comments and hit SEND. The whole process takes about 60 seconds.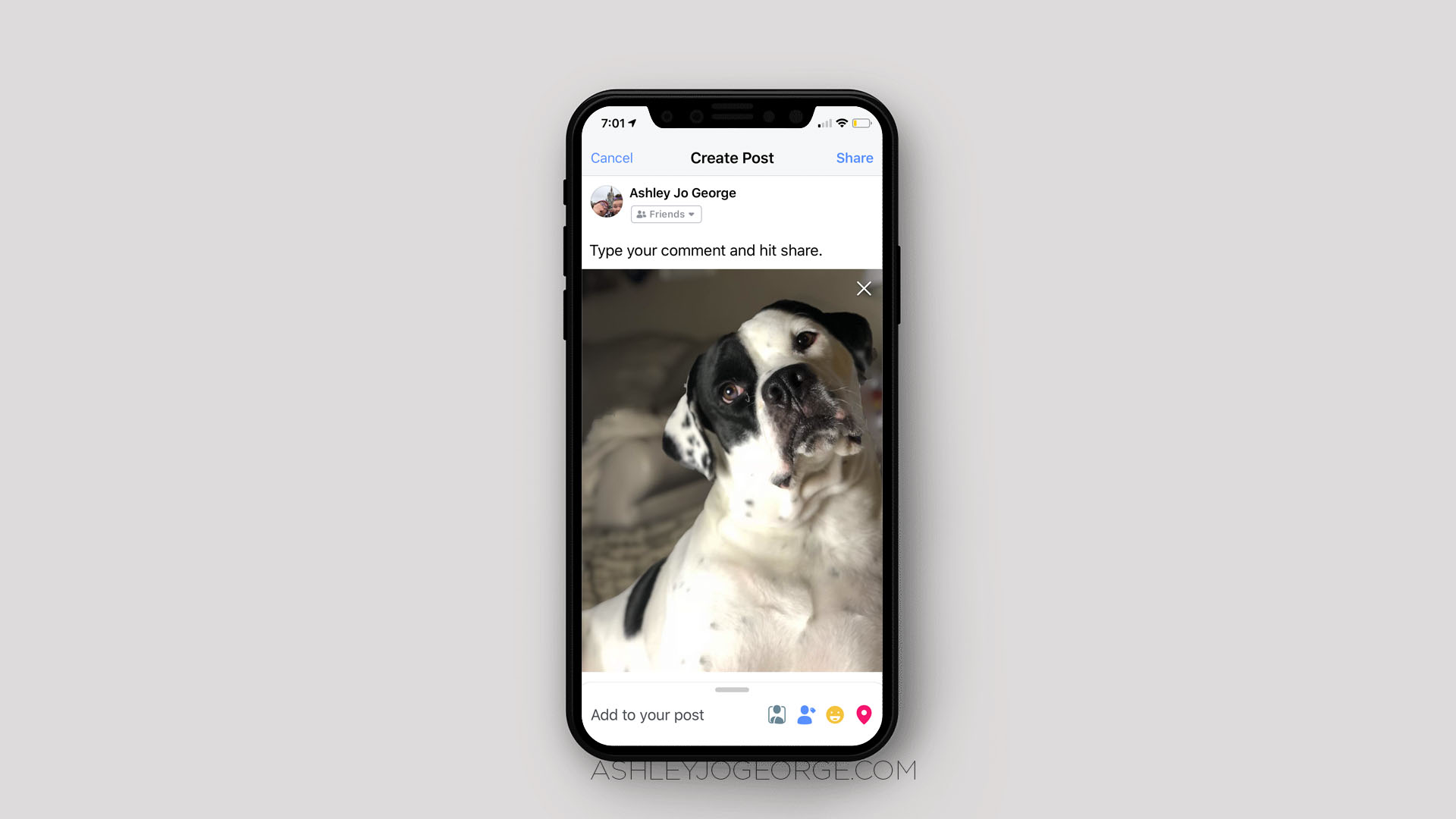 I would love to see what you're making into 3D Photos! Tag me @ashjogeo on Facebook.