Check out the new Radio Wilder Business Cards!
I got the opportunity to work with Radio Wilder to design a new logo and business card set for them. It was great getting to know Harry Sleighel and his passion behind the podcast, it was started as a way for him to pass down his experiences in the music world to his daughter. Seventy years in the rock and roll scene as a drummer has led to some pretty amazing stories.
It's not only his stories he's telling, he mixes a bit of rock and roll history in the mix. There's a segment I absolutely love, he plays the same song but by different artists as it's been remade throughout time. The songs mean different things based on the different decades they are recorded and to see a song transcend time is fascinating to me.
Harry puts out a show every week and he's very colorful! 😀 His colorfulness paired with sound waves is what inspired the new logo. The headphones were used to combine the music and the podcast elements.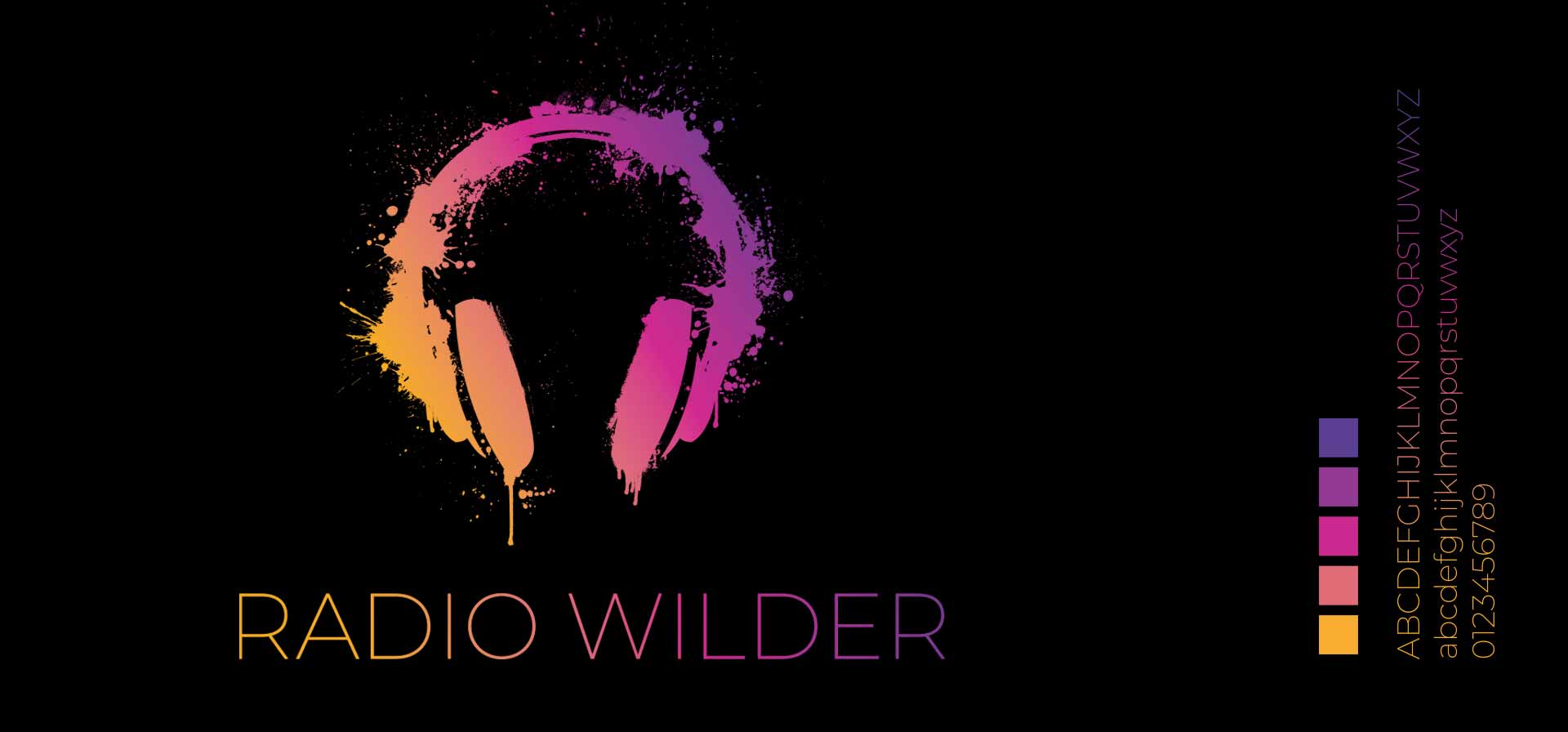 When it came to redoing the business cards, everything just needed to be bigger and cleaned up. These cards are used to drive people to call in and leave a sound byte for Harry to feature on the show so they need to stay simple.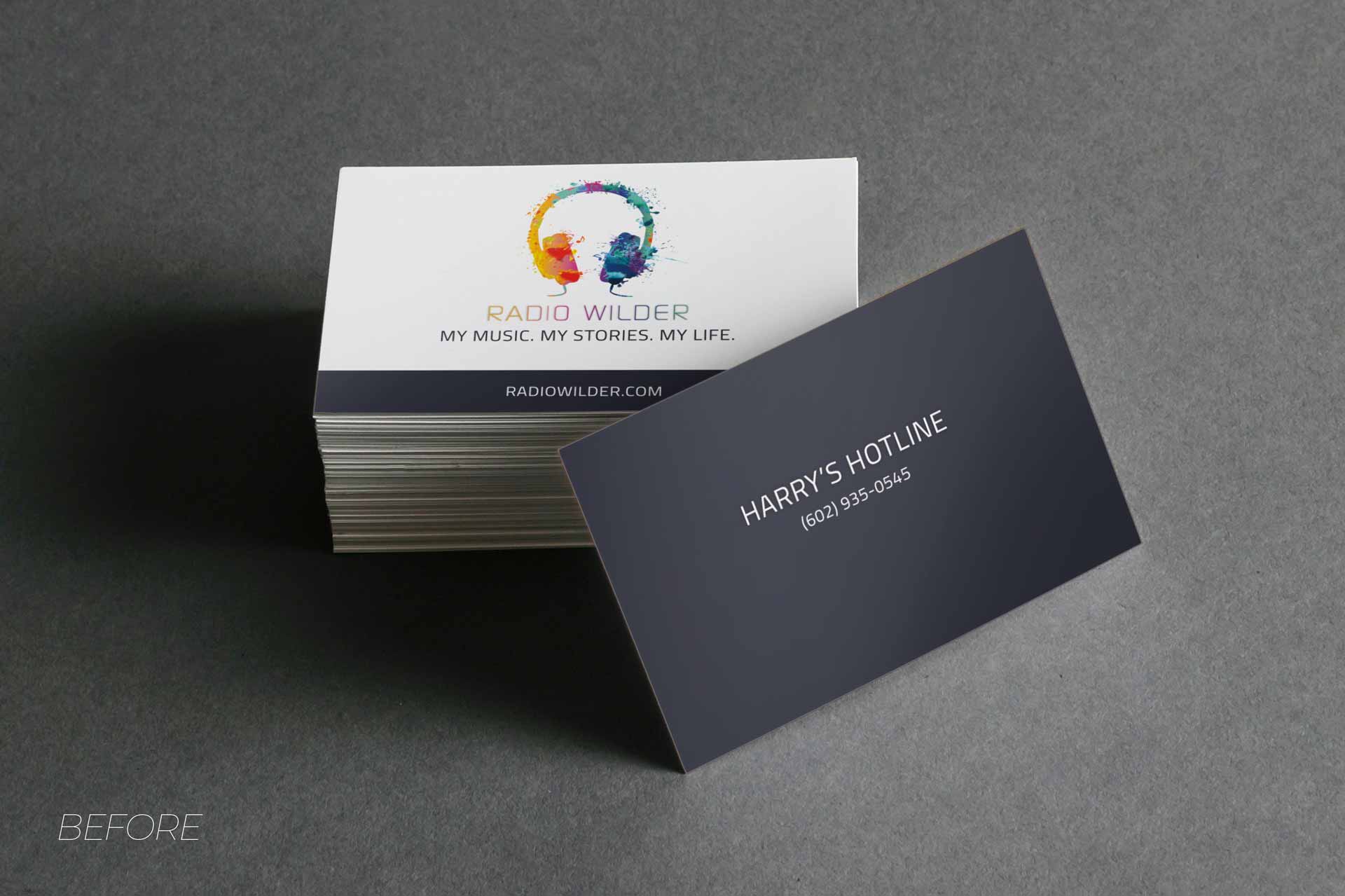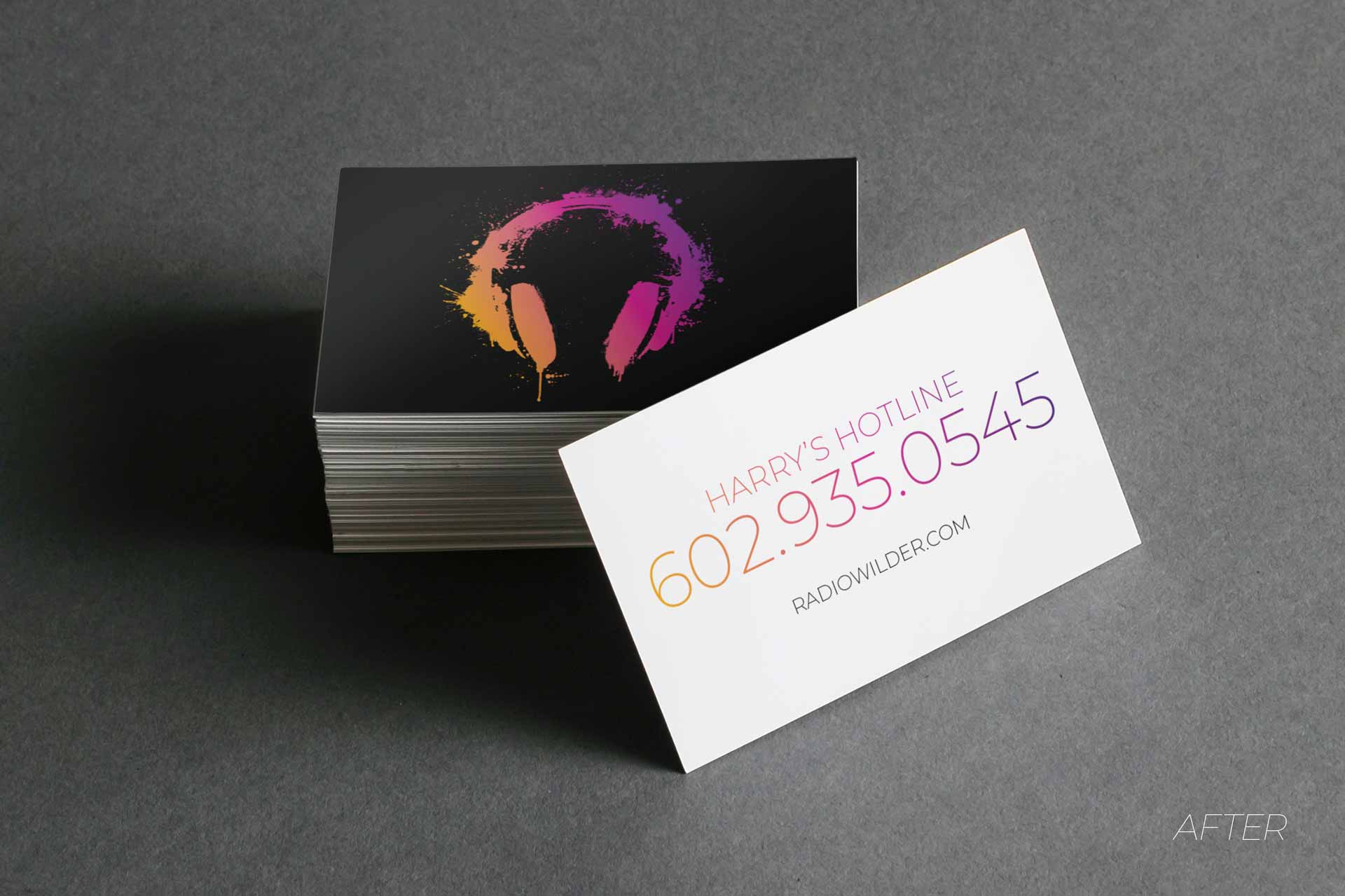 Use the slider to see the difference between the old cards and the new ones.